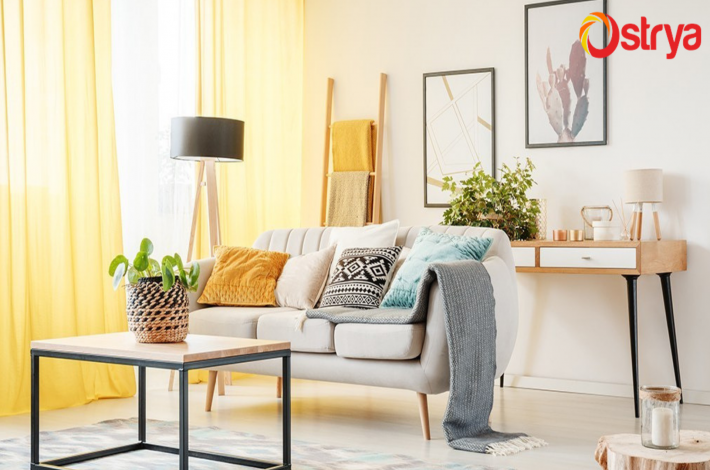 Creating a beautiful space is harder than you think. It is not an easy task, so before you jump into any conclusion, need to do extensive research about your design concepts in your mind. Ask yourself an ample number of questions and try to find it out like which are the elements that you want to alter? What style was your home and what style you need it to be? How can you blend both the traditional and modern décor into your home? Usually, most of the people tend to design a space without doing any research and planning and feel bad after making it out. While anyone may need to design the interior of his or her rooms, hiring professionals can give you the best results. Ostrya is one of the top interior designers in Kochi, they reckoned their image in this field with their uniqueness and quality of works. Still, if you want to design any room in your house or office, make sure you consider the following important factors before making the final plan:
Be prepared to design about the purpose of the room and to find out certain inquiries like what you basically want and need in that room. Always stay on the primaries and settings of each space. The design of the dining room, home office, living room and kitchen should all be different in some other way as each space has a different purpose. Hence whenever you consider designing a space always need to keep the purpose of the space in your mind.
Before coming up with the final concept for your room you need to take the help of right interior designers of your tastes or can even browse some of the interior design websites, magazines and other related stuff to get your answers for the queries. Collect various kinds of images, floor samples, paint colours, fabric swatches etc. It will help you to landing on the design style that you truly love. Having a proper plan of your budget is also essential and it will help you to stick your designing concepts within the budget constraints. You have to decide what is your concern, whether you want to make over your room to stun or cosier to your guests.
Do not fall into the kind of oversized and fancy furniture which will surely overwhelm your space. Plan and measure based on the size of your room, pick furniture's that match with your spaces. Furniture is an inevitable one in the room but make sure that there aren't too many furniture to hamper the free movement of people in that room. It would be different when you are out to look for the puzzle piece type of furniture that suits your space. Take the advice from the most efficient interior designers in Cochin about the types and sizes of furniture that align with the room that you are designing as well as lend themselves to future uses.
Always good to select a colour scheme from the largest pattern in the space. Selecting the colour scheme help you to create a room that feels cohesive, fine looks and has a unifying theme. You can also collect ideas about the colour pattern from your favorite inspiring things. Try to décor the space from dark to light. There are spaces that have a certain colour scheme like bright colours in the dining room which raises your appetite such as apple green, citrus yellow, grass green or spicy orange. Though in the bedroom go with relaxing colours such as soft grey on the bedroom walls give a serene and contemporary bedroom setting. Colours can play the most vital role in a room to make it look attractive. Selection of colours can make or break the design, so pick colour combinations of furniture, lights, walls and so on after proper research.
The space with gloomy and darker walls do not give any appealing environs. The location and size of windows, lighting position, lamp placement all make a difference in the layout of the space. Include a variety of lighting in your space, use both ambient and task lights. No matter how many artificial lights you use in your rooms, it can be as good as natural light. Therefore always go for the option to have maximum natural light to your space. The windows and doors of the room must bring as much daylight as it as possible. Lighting can make or break the entire feel of the space, so make sure it matches with your designs aims and the purpose of the room.
If you do not have any enough experience and knowledge, then hiring a professional interior designer can be the best option. It will save your time, money and guarantee superior quality of design. You can take help from Ostrya, the perfect interior designing solutions. We are the highly recommended top interior designers in Cochin dedicated to converting your spaces to wonderful interiors which offers a unique identity. Feel free to contact us through our website or you can directly come into our store and have a talk about your project. We have expert's interior designers that grasp your needs and concerns and will deliver the perfect designs according to your taste of choices.