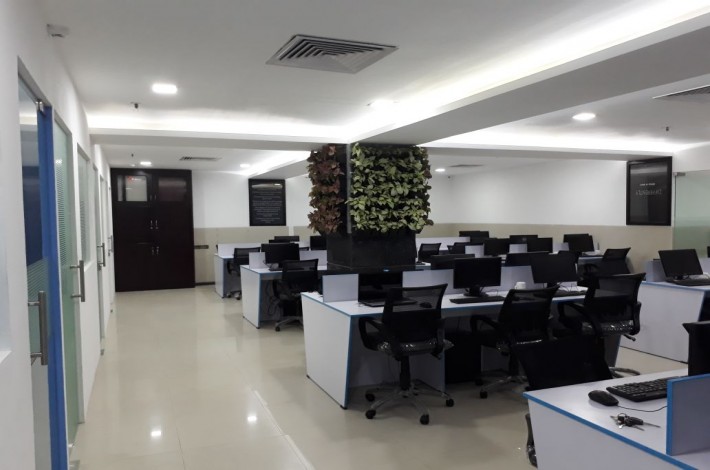 Before choosing an interior designer, you need to consider various factors to find out the appropriate designer for your home or office space. Interior designer is a vital member for designing your perfect dream home and selecting that perfect interior designer isequally significant as designing your home. An experienced interior designer is a treasured asset for making beautiful and exclusive spaces and to showcase your home interiors. Hence it is essential to find the right designer which must be aligned with your needs and desires. You want to have the whole thing perfectly in your home as you have to live your home for a long time. Choosing the right interior designers from the numerous designers is a daunting task. So you need to consider the following list of things while hiring an Interior designer.
Budget
The important thing you should know about your budget since the designers have the skill to design homes at any budget so before you start your proceedings, you should give them the range of price that you are willing to spend it will let them create the most of it. The fees of designers may vary according to their skills, knowledge and experiences. So when you are planned to hire an interior designer, you should look only for those designers who can work based on your budget. The designer will charge for his ideas and you should have to decide that whether they give the worth idea for your money. Designers can design on closely any budget, then they want to know the range of the available resources to them before they can get started.
Collect ideas and images to getting what you want
Interior designers have the skill to translate the ideas into specific images, but according to you, it is difficult to picture your ideas. So it will be good to prepare your ideas as images and various colour schemes to streamline with your designing procedures. It will uplift the confidence level of both the designers and homeowners.
Payment
There avail different kinds of payment plans for designers like fixed fee lump sum, the percentage of project total cost, time charged by the hour etc. You need to discuss with these types of payment plans before proceeding your designing steps. So payment is also the significant things to consider before choosing the right interior designer.
Deadline
It is essential for you to give information with your designer with your deadline so that they can finish the work as you want on time. Sometimes shorter deadlines are very expensive, so decide your timeline based on your budget. You also need to inform your designer with your available and non-available time, so that they can perfectly finish their assigned work. It is also recommendable to give them enough time which will make them more flexible and also to being more transparent with designers, which definitely reflect their workings.
Style
The designer should comprehend your style and work based on your haste of tastes even if its style is diverse. Designers differ in taste and strength, so you have to decide the right designer that with the match with your aspects. Most of the designers have its own signature style sometimes it might differ from the design that you are looking in to so you need to have the proper communication with designer and thoroughly go with the designer portfolio to understand whether the designer style is matched with your style otherwise you need to tell them directly about your individual style. You can also refer the past work of designers for transforming your home into the perfect designs.
Space
It is essential that you should thoroughly know the dimensions of the space that you need to design, and also vital to define how you are planned to use it. You have to keep in mind which spaces that you can bring interiors to making your home perfect designs. Some are the plan to remodel their home whole or some are interested to remodel their one or two rooms, so the expenses for this varies, you need to decide how you can effectively utilize your spaces for making the perfect home.
Experience
While selecting an interior designer, you must consider the experience of the designer in this field. If you are picking the interior designing company, then you must always ask for the experienced in-house designers who have the skill to give you the perfect outlook for designing your home. Experienced ones have the skill to draft the interior designs and can create 3D designs for your home. They are also well educated with diverse designing concepts, colour and texture combination.
For designing your perfect homes with the right experienced interior designers, you can undoubtedly contact Ostrya, the well popular interior designers in Cochin. For the best home decorating services, Ostrya, the perfect home decorator cochin have a sound and talented interior designers to design your homes according to your desires on time within your budget.