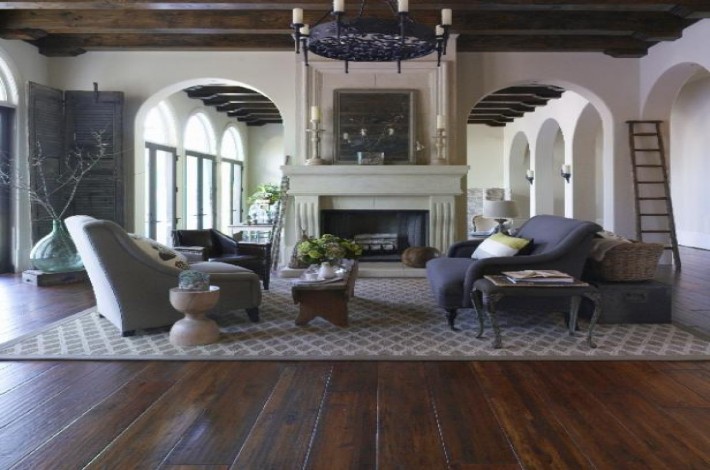 The trends for interior designing is always changing together with the haste of choices of customers. Now we can see that the conventional aesthetics comeback into favour and wholly new looks give stunning look to the home. To get an idea about the latest trending in the interior designing, read on the articles to know about what is trending in interior designing.
Now the things are move on to a bold direction that is strong blues, red, vibrant greens etc. People are bored with neutral tones at home. Bold palettes are now trending, you can use these shades all over your accessories or can go big with statement furniture. Rugs, blankets and throw pillows are a great system to get in on the trend without any stress.
One of the 60's popular trend is now returning; curved soft furnishings have a great impact on interior designing. The main advantages of curved furnishings are
• Add softness
• They are functional sculptures
• Creates easy flow
• Can be a room's focal point
Vintage Accessories
Mixing old and vintage accessories in your home is now becomes a trend. The blend of antique and modern accessories creates a unique and peculiar experience. You can now collect all such vintage accessories from online shopping websites like eBay, Flipkart etc. Now, most of the customers preferred stuffing of both modern and antique accessories in their home to build an extraordinary ambience. For this, you can contact one of the best home interior designers in Kochi; they delivered perfect interior designs to your home according to your choices and demands.
Trending in Modular Kitchen
One of the most common trending's in the kitchen area is the implementation of modular kitchen. It comprises premade cabinets, which is stylish and helps to cook easy. The modular kitchen can come in various shapes and sizes, which are trending these days. A modular kitchen can be revamp based on the client's requirements and demands. The most common trending of modular kitchens are:
• Peninsula or G-shaped Layout
• L-Shaped
• Straight Layout
• Island Layout
• Gallery Layout
• U shaped
Indoor plants
Placing plants inside the home as an ornamental décor is one of the most common trends in interior designing. It gives a true sense of feeling to the living spaces, provides good health conditions, and reduce stress. Indoor plants in the home generate a positive feel and comfortable. Overall plants give a greenish environment to the whole spaces, which is visually appealing and gives fresh air to inhale.
The home must be your identity it will reflect your personality, so a well-designed room is essential to give a fresh look at the home. The interior designing trends are always changing so, need to adopt designs that will match with any kind of trends.
For implementing the latest interior designing trends to your dream home concept, you have to contact the best home interior designers in Kochi, Ostrya. One among the top interior designers in Cochin is Ostrya, we provide you with the latest innovative interior designing trends. We have the team of experts in interior designing they deliver the fine-tuned services according to the demands and requirements of clients. We are confident that we have the calibre to redesigning your dream about your perfect home and office spaces. We will always think ahead to satisfy our customer dreams of fulfilling their living spaces. If you looking out for the latest interior designing ideas and is planning to implement it in your living spaces, then we can promise that you can design your interior designing dreams with us without any worries.