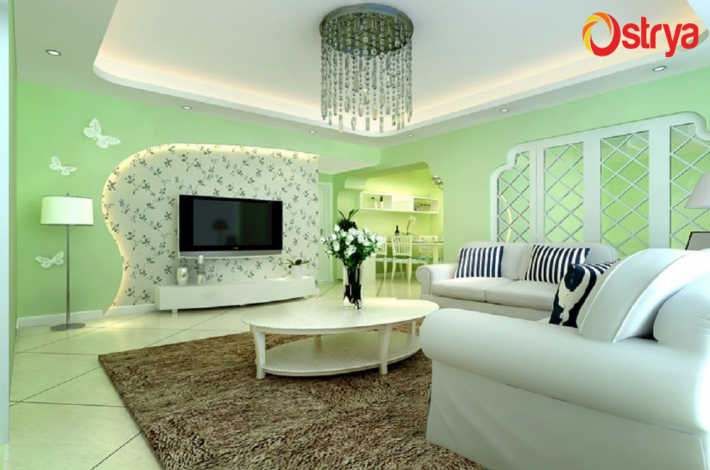 Are you aware of luxury home decor and how to enhance them? Now the interior designing perceptions have been changed and considered natural and green materials as the luxurious home décor. As we can commonly see that most of the posh homes luxurious interiors are made up of glass, brick, and wood other than metals. Luxurious home decorations are now used in small homes apart from luxurious apartments, villas, bungalows etc. To introduce luxurious home décor is not a daunting chore. It gives home the actual image of home-owner personality and also reflects the individuality and class of owner. The major factor for luxurious home décor is cost. The luxurious home décor make the home as the comfiest space to live and let you customize in your own manner. The style for décor can vary from the Victorian era to the Oriental style. There are major factors that relies on luxury home decoration. They are:
One of the major objects that depict the luxurious living in a house. In markets there avail various kinds of furniture, if you go shopping for these luxurious pieces of furniture for your home, then, you may be confused with these innumerable choices of furniture. These posh items of furniture are made up with glass, wood, eco-friendly materials, bricks and many more. You can opt velvet coated, satin coated or any other crochet upholstery set as your dining table. Most of this posh furniture is elegantly designed and meets extreme lavishness and comfortable. Expert interior designers suggested that having a golden colored or pastel colors furniture gives a fresh and royal look to your home. The same tactics can be adopted for both bathroom and kitchen décor. While choosing the furniture you need to ensure that where its color matches the room color.
Luxury can't be achieved by placing luxurious furniture, but it requires to create the apt ambience for lavishness and posh. This luxurious home ambience can be generated through different mediums, like the opting the royal color for your home depicts the entire magnificence of the home.
Walls in the classy home also feature some kind of luxury paneling which add dimension, texture and interest to space. Stone veneer panels are created from the thin pieces of the actual stone, which is installed in the same way as the wall tile add natural texture and beautiful color to the wall. There avail different sort of panels that add luxury to the home, they are mahogany or cherry wood paneling, custom carved wood panels, crown molding and leather wall panels add a sophisticated, rich look. Three-dimensional wall paneling can also be used in a home for giving a luxurious look. There also avail another kind of wall pattern such as walls can be pasted with certain kind of appealing pasted colored stencils and wallpapers. So through different kinds of wall patterns, the luxury factor can meet in the interior décor of a home.
Flooring also can be done in a luxurious manner in which there avail different kinds of choices, you can opt for any type of wood floorings such as solid wood, engineered and much more. The luxury home feature wood floors with various sort of decorative patterns called as parquet floors. The doors and windows can be designed in contemporary patterns and can be painted in pastel colors. Out of the top choices of flooring materials, hardwood floors fit finely with any kind of decorating style. Various types of innumerable choices for flooring is available that exhibit luxury to the home likes stone tiles, luxury vinyl tiles, leather floor tiles, carpet tiles, hardwood floors etc.
Lighting has a significant role in giving luxurious and royal ambience to the entire home. Different types of lighting choices are available they are bright or light colored bulbs, chandeliers, LED lights, accent lighting, spotlights etc. All these kinds of lighting give a luxurious ambience. The upholstery can either consist of plush fabric materials or green materials.
Accessories are the crucial components to create the luxurious ambience. It can be made out the crystal, green material, porcelain, glass and many more. Luxurious accessories comprise items such as portraits, photo frames, vases, metal arts, rugs, engravings on the wall, embellished mirrors, hangings and so on. All these stiffs add up a luxurious and classy touch to your home. The main beauty of accessories is relied on how we can select apt posh accessories to your home which will definitely give an extra glamour to your home interiors.
Indoor gardening is one of the vital practice of luxurious home interiors to the home. These indoor plants create the sense of elegance and freshness as well as give a luxurious aura to the homes décor. The plants can be arranged inside in the home in different ways to uphold the luxurious factor to your dream home.
For truly luxurious aura you should consider all aspects of interior design and don't shy away from thinking out of the box. For this, you contact the top interior designers in Kochi, Ostrya where you get all solutions to your designing concerns. Be bold and imaginative in your decorative decisions and try to open up your desires and requirements to us freely then, we can assure you that we will generate a true living space interiors and the result will be a fabulous space worthy for your money.