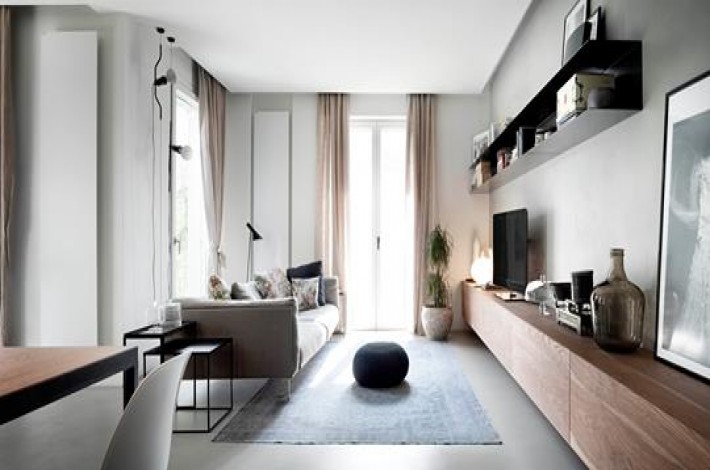 The style of Kerala homes always differs from others in terms of their own kinds like spacious, rustic look, airy, traditional touch, serenity and much more. Interior designing plays an inevitable role in bringing makeover into the messy home designs. Now the lifestyle changes and the advancements in the technology has hooked the world the creativity for indulging modern interior elements like the home decorating tactics. Now the traditional interior ideas are transformed and people are now interested to incorporate modern design combined with certain traditional elements. The long verandas of homes are now transformed as corridor kind setting and the decoration contains numerous aesthetics which surely reflects the haste of choices and styles of house owners. Whether you are looking for some designing tips for your Kerala styled home and planned to implement a lovely makeover to your home, then go through the following tips from the best home decorator cochin.
Organise proper spacing for your home while applying interior designing
It is essential that the home must be spacious to provide a comfort and feel good touch to your house. Interior designers Kochi comprehend the fact that the current day world does not allow the bonus of a spacious house; especially in the metropolises. Therefore, keep your design and interior strategic around space. Do not try to place things in a space, but use to keep the space among the things.
Add proper colour trends and the combo colours to the wall
Usually, all home interiors designers in Cochin supply neutral shades for homes aligned with the dark coloured kinds of stuff. Including the right colour trends to your home are necessary to keep your home comfort and fresh look. The combo colours in the home are the trend that is used from the ancient times also and it simply gives a classy look to your Kerala styled home. Neutral colours and the self-coloured patterns let the home a trendy Kerala vogue home. And also focussed on to choose the right colour tone for the furniture for making your home a trendy look.
Proper Ventilation is Necessary
Keeping ventilation presented in each corner of the room is the concept that is ordered by the residential interior designers in Kochi. The place where moisture is ambient and rainfalls are rich, it is significant to have fine ventilated spaces. The proper ventilation must allow the spaces to stay fresh, free from fungus, good air circulation and helps to provide a pleasant environment to the home. So for a Kerala styled home, ventilation is necessary for giving cool interior looks to your home and also it is essential for implementing makeover to your present clumsy houses.
Focus on Central courtyard or Nadumuttam
Kerala trend Homes will be usually recognized by the Nadumuttam or central court. Modern home interior designers in Cochin are attempting to relinquish that ancient house a modern makeover. Fitting of an inside garden or indoor plants with tiny seating arrangements, good flooring to deliver an inside relaxation house. It is also possible to place removable cane furnishings or different similar options for sitting area, all these ideas create the spaces of your home as very awe-inspiring.
Concentrate on Main Entrances
Kerala homes are popular for having royal looking main entrances, usually the keratitis loves the wooden work. So the interior designers in Cochin emphasis on the wooden doors that reflects the traditional style architectural pieces of Gods own country, Kerala. Usually, the door designs is in the simple format with ornamental latches and handles that mirrors the characteristics of Kerala lifestyle and culture. If you are looking to give a makeover to your main entrance then try to include modern style elements as decoration to your main doors with the mixture of both contemporary and modern colours.
Implement good Staircase designs to your home
Just like the Nadumuttam, the staircase also is one vital element of each Kerala styled Home. Famous interior designers Kochi suggest that having a good staircase will render the ultimate bit to any home. It is also necessary and certain mandatory rules of staircase designing are to keep the staircase comfortable, distinctive and friendly for individuals of all ages. Different other characteristics of staircase designing are focussed by interior designers are their landing, style, rail installations, colours incorporations, materials, use of the wall holding the staircase and different such things
Catch your Designing Dreams with Ostrya Interior designers Kochi
Ostrya, one of the pioneers in interior designers Kochi will renovate your messy home with excellent Kerala styled home with perfection. We are expert in delivering stunning interior designing facilities for all kinds of design projects. For wonderful home decorating services, we are equipped with the talented group to make over your bored home in the trendy and classy look within the constraints of your budgets. We provide simple and modern home designing designs which are exclusive in style and innovative on purpose. We are always available to our clients to provide budget oriented trendy home designs to our customers.